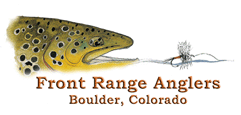 News Magazine ~ September 2009
Dedicated to bringing people and fish together
Click here for a free subscription or to
read editions dating dack to 2003
Bill Leuchten, Owner ~ Rob Kolanda, Area Manager ~ Jon Spiegel, Area Manager ~ Jay Zimmerman, Area Manager ~ Russ Miller, Webmaster ~ Paul Prentiss, Customer Communications,
 Larry Jurgens, Instruction Services ~ Patrick Knackendoffel Guide/Staff

IN THIS EDITION
FISH TALES~REEL NEWS ~  DOWNSTREAM ~ ANGLERS THAT CARE ~TIPS & TECHNIQUES ~ LOCAL DESTINATIONS ~ FLY TYING ~ FORWARD CAST ~ FIELD TRIAL ~ THE DEEP END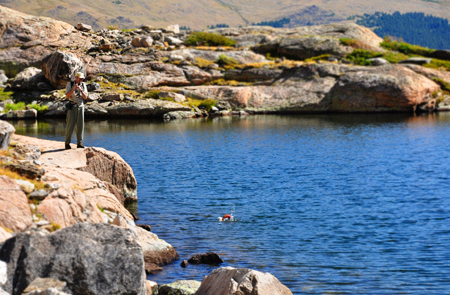 Hello all,
I was able to do some great fishing in the backcountry of Rocky Mtn. National Park this past month. I always feel privileged that I can fish such pristine water within a couple hours drive from my home in Boulder. The hike into these remote locations may require some physical effort that exceed my body's capablities, but it pays to hurt yourself in the name of good fishing just once in a while. Russell Miller, our new in-house photographer, did a nice magazine style article on high alpine lakes -
click here to view
.  In addition, Jay Zimmerman did a stylish nine minute video on Greenback fishing.  See the
Local Fishing section
below to check it out.
I hope some of you have been able to browse our new website's fishing reports, live stream flow data, blog, videos, etc. We're putting a lot of effort into providing useful information and a good shopping experience so please feel free to let us know how we're doing.
Hope to see you,
Bill
---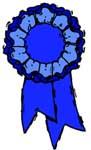 Win a Cliffs Beast Jr Series Fly Box!
Click here to take the quiz
 FISH TALES
Above is very nice Calico Bass that Al Quattrocchi of Los Angles, CA enticed with one of his "minty mac" flies off Catalina Island in July of this year.
We received several nice pictures of fish taken by Sergey Sapronov during a recent trip to Kamchatka.
With the help of Bill Blair, Front Range Anglers did an article on Kamchatka in June of last year....click here to read it
Sabrina Stratford went on a carping trip with Jay Zimmerman and Patrick Knackendoffel of Front Range Anglers in July.  This was her first ever carp.... a real hog on a 5wt using one of Jay's Backstabber flies.  We have it all on tape...see below

Buy the Backstabber selection Here, Six flies in four different colors for $15.
KEEP ON SENDING US YOUR PHOTOS & STORIES
click here to submit a photo
Dave Clark of Boulder, Colorado went on a July pack trip into the Cloud Peak Wilderness in Wyoming with Flatirons Troutfitters (see the story below).  While fishing Dead Lake (so named because it's devoid of fish) he caught this 19-inch Brookie on a streamer.
In July of this year Dana Shier and her family went on a horse pack trip in Gore area near Silverthorne, Colorado.  "We had lots of fun catching native cutthroat trout in several high mountain lakes along the divide. They may be small but they are beautiful fish and provide lots of action." 
In the July issue of the FRA Magazine we featured a picture of Isobel Heslop with an 8-pound brown.  Above is Chris Heslop showing off an 8-pound rainbow caught at Swanswater Fishery, near Stirling, Scotland.  "It was a very windy but bright sunny day. I used a black fritz tadpole on an intermediate line fished quite slowly....We think the large chunk from the top of it's tail was caused by an otter or a mink and, if you look closely, you can see another fly at the lower edge of its tail where someone had fouled hooked and lost it."

 REEL NEWS
Another Great Book
 We have it in stock...click here to reserve a copy
 Dorsey's book is a true tailwater guide...Charlie Meyers The Denver Post
LONDON—She was big. She was beautiful. And boy was she popular with the fishermen. 
The death of Benson, the monster carp, has sent grief rippling through the British fishing community. Enthusiasts used to flock to Benson's home, the Bluebell Lakes in Cambridgeshire, for a shot at yanking the 64-pound (29-kilogram) behemoth out of the water. Her sheer size and picture-perfect looks won the hearts of the readers of Angler's Mail, who voted her Britain's favorite carp in 2005. 
State Record Catfish
Mike Stone caught a 35-pound channel catfish while fishing at Aurora Reservoir on
July 26, setting a new Colorado state
record.
Stone, who fishes Aurora Reservoir with unwavering devotion, said he never set out to break any records on what he thought was just another typical morning at his favorite fishing hole. 
Lance Marshall Boen Engraved Reels
   A gift for the angler who has everything - click here to request more info
DOWNSTREAM
What to look for in upcoming issues of the Front Range Anglers News Magazine
The October issue of our Electronic News Magazine will be gear oriented
ANGLERS THAT CARE
"Playing time and the amount of time fish are kept out of the water clearly are the most important elements....if you reduce the playing time in half at 70 degrees, you reduce the probability of dying by more than half when fishing with artificials" Jeff Spohn, DOW Biologist
IN THE WATER ~ 60 Degrees
OUT OF WATER ~ 60 Degrees

playing time 4 mins.

playing time 4 mins./out of water 1.5

 

playing time 2 min.

  

playing time 2 min. out of water 1.0

  

IN THE WATER ~ 70 Degrees
OUT OF WATER ~ 70 Degrees

Data N/A

 

 playing time 4 mins./out of water 1.5




  playing time 2 mins

 

  playing time 2 min./out of water 1.0

 
  Don't even ask about the stats on bait fishing....they're horrendous
All calculations were based on a DOW model using an 18-inch trout
New Study Shows Mercury in Fish Widespread .... 25% of US fish are not safe for eating!
No fish can escape mercury pollution. That's the take-home message from a federal study of mercury contamination released Wednesday that tested fish from nearly 300 streams across the country.
The toxic substance was found in every fish sampled, a finding that underscores how widespread mercury pollution has become.
But while all fish had traces of contamination, only about a quarter had mercury levels exceeding what the Environmental Protection Agency says is safe for people eating average amounts of fish.
The study by the U.S. Geological Survey is the most comprehensive look to date at mercury in the nation's streams. From 1998 to 2005, scientists collected and tested more than a thousand fish, including bass, trout and catfish, from 291 streams nationwide.
"This science sends a clear message that our country must continue to confront pollution, restore our nation's waterways, and protect the public from potential health dangers," Interior Secretary Ken Salazar said in a statement.
Roadless Rules in Colorado
With the Federal 9th Circuit Court reinstating the 2001 Roadless Rule, Colorado roadless areas again enjoy strong protections.  But the future of Colorado's backcountry areas - and the quality streams they support - will be shaped by how the state and the U.S. Forest Service act on the proposed Colorado State Roadless Rule.  While the latest draft is improved from earlier versions, it still falls short of the protections provided by the 2001 rule.  Visit CTU's roadless rule page and learn more about the proposed Colorado rule, take action by submitting comments to the state, and sign our online petition to Agriculture Secretary Vilsack!
Colorado Streams & Wetlands at Risk
The Clean Water Act has been in place since 1972. It is the basis of all water quality programs in the United States. The act applies to navigable waters, defined as waters of the United States.  Two recent Supreme Court cases have severely reduced the ability of the CWA to  protect our waters and created confusion as to what waters are still protected. The Clean Water Restoration Act  (CWRA) would simply restore the Clean Water Act to its original scope. It does not expand the original provisions of the act.
 •    An estimated 75% of Colorado's waterways are intermittent and would not meet the new, court created, definition of "navigable" and therefore would not be subject to any of  the basic water quality protections of the Clean Water Act.
•    The rules issued after the 2006 case are a major step backwards.  Region 8 EPA acknowledges that we have literally hundreds of Oil Pollution Act cases languishing in EPA's 'no further action' file and there is a long list of violations on which EPA simply elected not to take cases.
 TIPS & TECHNIQUES
  Extraordinary Fly Fishing .... 2 hrs. from the Front Range
  Middle & South Fork of the South Platte & Tarryall Creek
A
Above Montgomery Res.
Alma State Wildlife Area
Beaver Creek
Beach Rec. Area
DM Ranch - restricted/rod fee


C


Jefferson Creek
Michigan Creek
Tarryall Creek wildlife areas & DOW access
Tarryall Creek Ranch - restricted/rod fee
Ute Creek Ranch - restricted/rod fee
Upper & Lower Allen Creek Ranch - restricted/rod fee
Tarryall L&C Ranch - restricted/rod fee

 B
Buffalo Peaks Ranch - Colorado Trout Unlimited
Badger Basin
Tomohawk Ranch
Santa Maria Ranch - restricted/rod fee
Knight-Imler State Wildlife Area
Four Mile Creek
Lower Four Mile Creek - restricted/rod fee
Antero State Wildlife Area
Upper Spinney Mountain Ranch

D
Lower Spinney Mountain Ranch - aka The Dream Stream
Eleven Mile Canyo
In addition there are the Rocky Mountain Angling Club properties
For more information and some recent pictures on why we recommend this destination click here

Advanced Fly Tying Techniques
Charlie Craven - Fly Fisher/Guide/Fly Tier/Writer


Charlie Craven is back to answer your advanced questions on fly tying. Charlie is one of the best fly tiers and fly tying instructors you'll run into. No matter how much you know or how long you've tied you'll be sure to learn a few more tips and techniques during this show.  More about Charlie Craven...

 Click here to go to Ask About Fly Fishing Internet Radio

If you haven't seen it there is a nice article/profile about Charlie in the new issue of Fly Tyer Magazine
Click here to see it all
When Dave Clark and his wife, Marian, signed up to go on the Cloud Peak Wilderness trip with Rusty Borgers of Flatirons Troutfitters they new it would be fun but it was even better than they ever imagined...click here to read about it.
Rusty has been doing these trips every summer for many years and the majority of his clients come back year after year.

Telephone:  (307) 684-7552 · Cell Phone:  (307) 217-1295 · E-mail: 
flatiron@vcn.com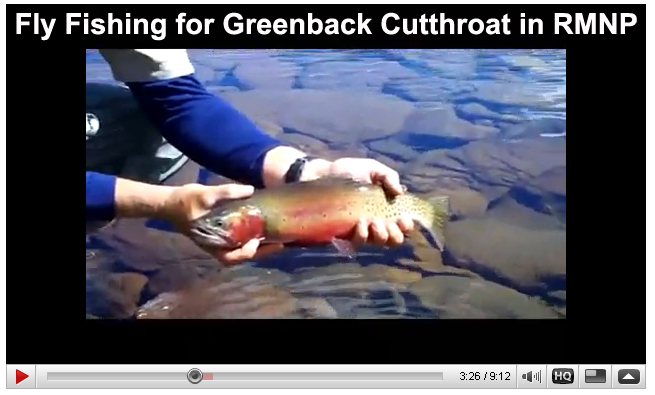 CLICK HERE FOR RUSS MILLER'S PHOTO MAGAZINE OF FLY FISHING FOR GREENBACK CUTTHROAT IN RMNP
 FLY TYING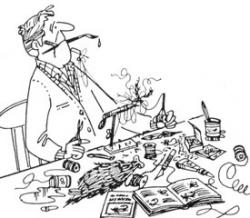 He Does It Again!
Click here to read about the Carp Slam Results
Click here to read "Carp Slam will help breathe life into restoration plans for South Platte River" By Charlie Meyers, The Denver Post
On August 22, 2009 Rob Kolanda from Front Range Anglers won the Denver Carp Slam for the second year in a row. His pattern of choise was the VSCF (Very Simple Carp Fly) which was discussed on our blog in early August
RECIPE:
Hook: TMC #3761 size 8
Weight: Lead wrap 3/4 of shank
Thread: Brown UTC 140
Legs/Antenna: Montana Fly centipede legs speckled brown small. Note 4 @ the tail & 2 in the center
Body: Crawdub from Wapsi. I like to mix several colors together - Orange (10%) , Mud Brown (20%), and Rusty Brown (70%). Apply in a split thread dubbing loop, pick it out and shape with scissors.
Click here to see the tying sequense for the VSCF 
Captain Matt Wirth offers charters out of Wrightsville Beach or Carolina Beach, N.C. and covers Wilmington, Topsail Island, Bald Head Island and Southport.  If you're in the area give him a call.
Click here to see how to tie this pattern
Reel Adventure Charters ~ 910-540-0570 ~ www.reel-adventure.com
Wrightsville Beach, NC
A long time friend and client, Bob Bush, tied up  few of these for a fishing trip on Yampa River below Catamont Lake.  His best fish of the day was a 26-inch rainbow but he lost one even bigger that he couldn't fit in his net!

RECIPE

Hook: Tiemco 2488
Thread: UTC 70 denier
Tail: Byed and Barred Braided Leader Butt (Available from Hareline Dubbin' as "Adult Damsel Body")
Thorax: Super Fine Dubbing
Wing: Organza
Foam Back: Narrow strip of 2mm closed cell foam, majority of length split so foam is 2 narrow legs joined at one end
Spot/Post: ParaPost Yarn
"Growing up in Michigan I've fished as long as I can remember.  While living in northern California in the early 1980's I began fly fishing almost exclusively, just shortly after I began tying flies.  In 1989 I moved to the northern front range of Colorado, where Diana and I currently reside.  While working in the robotics and industrial automation field most of my career, I have also worked for 2 large outdoor equipment retailers and for a local fly shop. I've taught fly tying since 1995 both for area fly shops and independently for individuals and small groups.  I've also guided and taught fly fishing for local fly shops since 2004."
Al Ritt Flies    al@alrittflies.com    www.alrittflies.com
New Site for Serious Fly Tyers
Antique Pike Fly
Hook: 2/0 10X Long Shank Pike Hook
Thread: Bright Yellow 6/0
Tag: Gold Oval Tinsel
Body: Bright Red Seal's fur or Salmo Web twisted in a dubbing loop and brushed out
Rib: Flat Gold TinselWingPair of Peacock Swords
Hackle: Bright Yellow
Head: Bright Yellow Thread
The website is www.flyrecipes.com and it offers several hundred videos and several thousand fly pattern recipes for fresh and saltwater....take a look
 Must Have Thread
A week ago I noticed a new thread in the rack.  As I picked up the 95 denier Lagartun one of the guys said "that's the best blank blank thread on the market...its incredibly strong and lays down flat.  You need to buy all the colors now otherwise you'll be back for the rest."  He was absolutely right,  this is an awsome product.  You can buy them individually for $2.50 or get all five for $10.00
FIELD TRIALS
LARRY JURGENS
This past summer I have been "field" testing two products that Front Range Anglers stocks.

Scientific Anglers Compact 216 Waterproof Fly Box  
I have been a fan of the C & F Design System Fly Boxes with the removable inserts for the past several years. They are a great fly box BUT they have a major drawback as far as I'm concerned.  Namely they aren't designed for DRY Flies in sizes larger than size 16.  

I found the Scientific Anglers Compact 216 Waterproof Fly Box (see pictures below) to be the perfect day and/or destination dry fly and nymph box for me. This box has 108 slots per side. With two sides this equals 216 fly slots, if filled judiciously. This box is "deep" enough for up to size 12 traditionally tied and parachute style tied dry flies. I can vouch for the waterproof function as I had to chase it down while fishing a couple of weeks ago.

Get one today on special discount for FRA News Magazine readers $17.25 - 25% off retail
Click here and use code NEWSMAG at checkout.  Offer good until Oct. 9, 2009.
When I embark on a day fishing trip I like to carry only one fly box. If I am planning on using
streamers then I carry 2 fly boxes.

Dr. Slick Nippers
The second tool I found to be an excellent tool for me is the Dr. Slick Nippers. These nippers I found to be extremely sharp, as are their scissors. The design of the angled cutting edge is very user friendly especially for me. Due to my "AMD" my depth perception is pretty much non-functional and the angled cutter helps me to cut the tippet tag rather than the tippet or the hook eye. The nippers have a needle for cleaning the hook eye that is hidden in the picture by the cord that comes with the nippers.

If you happen to find my first pair of Dr. Slick Nippers while fishing Bear Creek in the O'Fallon Park area, enjoy them as I have.


 THE DEEP END
So...what's on the other arm?
Eliminate crowded conditions ... buy one of these

This Indonesian Oranghutan had seen locals fishing with spears on the Gohong River. 
We have it on good authority that he is currently enolled in a fly fishing class to be conducted by Jay Zimmerman

The image is part of a series taken for a new book, The Thinkers Of The Jungle, which also includes the first photograph of an orangutan swimming.
THE END