Add Front_Range_Anglers@mail.vresp.com to your
address book to ensure our emails reach your inbox.
News Magazine ~ November 2009
Dedicated to bringing people and fish together
Click here for a free subscription or to
read editions dating dack to 2003
Bill Leuchten, Owner ~ Rob Kolanda, Area Manager ~ Jon Spiegel, Area Manager ~ Jay Zimmerman, Area Manager ~ Russ Miller, Webmaster ~ Paul Prentiss, Customer Communications,
Larry Jurgens, Instruction Services ~
Patrick Knackendoffel Guide/Staff
~ Daily Fishing News & Commentary ~
If you missed the 2010 Gear Review last month click here
IN THIS EDITION
FRA CLINIC PROGRAM FOR 2009/2010
PHOTOGRAPHY CONTEST
FISH TALES ~ REEL NEWS ~ DOWNSTREAM ~ ANGLERS THAT CARE ~ TIPS & TECHNIQUES ~ FLY TYING ~ FIELD TRIAL ~ THE DEEP END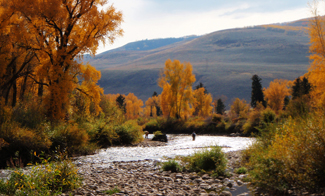 Hello all:
Temperamental. That's how I describe fishing this time of year in the Rocky Mtn. Region. The changes in water temperature, flow and diet make the fish strangely mysterious in their behavior. I dabble between throwing streamers as many of us do this time of year, to throwing nymphs to lethargic and cold looking fish that just don't seem to have the same zing in their step that they did a couple months ago. I suppose they are just shutting down and contemplating what kind of new goofy flies they will see come spring. They will not be disappointed as the amount of new flies picked up by our fly manufacturers did not wane for 2010, and new offerings include some innovative patterns invented by our very own FRA staff.
We have a great line-up of guest fly tyers for out saturday morning clinics this winter -- see the full information below. These are all free and open to the public and start at 10 am most Saturdays. Hope to see you and enjoy this month's magazine,
Bill

---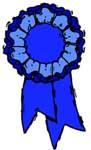 Win a Rio Selective Trout II Fly Line
---
2009/2010 Front Range Anglers Clinic Program
Nov 14th
Jay Zimmerman
. Our in-house Bug Meister doing his thing. Oh yeah- he has a couple of new hot flies out from Umpqua.
Nov 21st
Mark McMillen
. Local guide and resident enthuisiast shows his favorite Carp and Bass flies and talks techniques for tackling local warmwater predators.
Nov 28th
Thomas Zigler
. Thomas has managed and guided in shops in Missouri, neck deep in bass country. His tying and fishing insight for Smallies, Largemouths and Spinning Deer poppers is unparralelled.
Dec 5th
Mike Kruise
. Owner and guide for Laughing Grizzly Fly shop in Longmont ties Guide Patterns for local streams. If you're looking for new ju ju for the Park or Big Thompson this is a must see.
Dec 12th
Chris Shrantz
. Boulder Boatworks manager and designer for Umpqua Feather Merchants shares tying and fishing techniques drummed up from his 20 plus years of industry and guiding experience in Colorado and Wyoming.
Dec 19th
Larry Jurgens
. Local tying expert and well known liberal shares his latest and greatest patterns for Baetis, Caddis, and Midges for Colorado rivers and lakes.
Jan 2nd
J.D. Miller.
Ex-Boulder flyfishing professional gone Idaho guide comes down to share his favorite imitations for the Henry's Fork, Madison and others. Planning a trip to Montana or Idaho next year? JD will help point you in the right direction.
Jan 9th
Paul Prentiss
. He's been fly fishing and fly tying for over 50 years. He started in Colorado when all the ranchers were local and were happy to let you on their water. He has a few ideas to share on the subject of trout flies.
Jan 16th
Charlie Craven
. Owner of Charlie's Fly Box, esteemed fly designer, author and all around good guy comes back to Boulder to show off his new creations and sign copies of his book.
Jan 23rd
Al Ritt
. Peak Vise Representative and signature fly designer for Montana Fly Company shows his newest creeations for local waters and shows off his signature tools to make every tier's efforts easier.
Jan 30th
Pat Dorsey
. South Platte Guru does his Flyfishing Tailwaters presentation to complement his new book "Flyfishing Tailwaters". Bring your book in for signing or get one here and learn to tackle your favorite tailwater with the master.
Feb 6th
Greg Garcia
. "Rojo Midge" Greg Garcia will be in to show off his newest patterns available from Umpqua Feather Merchants, as well as show his Colorado staples. A fantastic demonstrator and instructor!
Feb 13th
Wallace Westfieldt
. This presentation, "A Guide's View of Entomology", simplifies bug ID and fly selection for local water. Wallace has been a local guide for several Colorado outfitters over the past decade, and his insight is invaluable.
Feb 27th
Patrick Knockendoffell
Guide extrordinaire and fly tying madman always brings new ideas to the viSe. Trout and Warmwater enthusiasts will walk away with new tricks and inspiration.
Elizabeth Copley, a beginning angler, found that the Dream Stream in Colorado's South Park can generate exceptional fish. This Brown was taken during the afternoon of October 17, 2010 on a red rockworm. I didn't get a report on her husband but I'm betting this was the best fish of the day!
Vicki Mitchell took both this 27-inch Brook Trout and 31-inch Rainbow on her trusty 6-weight in Argentina this year.
KEEP ON SENDING US YOUR PHOTOS & STORIES
click here to submit a photo
Mario Masciola passed along some pictures taken on the Kvichak River in Alaska. This spot has has some of the best trophy Rainbow Trout fishing in the world and the largest sockeye (red) salmon run. There are four species of Salmon, each numbering in the millions.
Early October of this year was a great time to be on the Dream Stream as Russ Miller (left) and Andrew Zentner (right) can attest.
Win a custom Bragging Rights illustration from artist Mike Savlen ready for framing (1st. place), a TFO TiCr fly rod of your choice (2nd. place), and any RIO fly line you might like (3rd. place).
Mike creates these new original paintings with digital brushes that are custom replicas of brushes he uses in his studio. These new paintings are created using his unique style and the techniques that have taken him forty years to perfect...click here for additional information
There are no restrictions other than the photo must include a fish (any species). The image file(s) (you may submit more than one) must be in a JPG or TIFF format and of good quality. The FRA staff will vote on the submissions and the winners will be announced in the April News Magazine. Entries must be received on or before March 15, 2010. Click here to attach your photo to an email.
Modern Midges was recently completed by Fort Collins anglers Rick Takahashi and Jerry Hubka. It has got to be at the top of any fly tier's list of must-have reference books. It has over 1000 color photographs and recipes and informative chapters from Eric Pettine, Craig Mathews, Gary Borger, Jason Borger, Brian Chan, Landon Mayer and Ed Engle, along with a dozen or so by the authors.
---
"Retail just isn't as fun as it used to be."... no kidding!
According to the Jackson Hole News & Guide in an article published on October 21, 2009, Jack Dennis is retiring from the fly fishing retail business. He will continue to offer guided fly-fishing tours on the Snake River, as he has since 1967, and still will produce fly-fishing DVDs and work as a public speaker. "There are a lot of factors that went into this decision," Dennis said. "But the stress of all of this business has taken its toll.". Jack has been a long time friend of Front Range Anglers and we wish him well on his future endeavors.
Note the 10/25/09 broadcast on Ask About Fly Fishing Internet Radio mentioned below
---
During 2010 there will be some 64 major fishing tournaments in Florida. Ten of these are for fly fishing enthusiasts...click here to see the list.
---
---
Tim Smith, 39, an art teacher from Ireland was so focused on his battle to land an enormous Nile Perch fish while on holiday in Uganda that he failed to notice the crocodile sizing him up for dinner…..read the entire story.
---
As our CTU timeline suggests, we've achieved a lot in the past 40 years Of course when your starting point follows a hundred years of human impacts and a body of law that didn't recognize that fish had a right to water, the to-do list is pretty long.
Trout Unlimited came along because some forward-thinking people recognized the importance of sustainability way back in 1959. It was one of TU's founding members, Art Neumann, who first spoke the familiar phrase "Take care of the fish and the fishing will take care of itself."

For 40 years CTU has gone about the task of taking care of the fish, which has turned out to be a multi-faceted and often complicated job. Taking care of the fish is about fisheries management, preservation of native populations, preserving and restoring habitat, promoting and opposing legislation, and a firm determination to influence public policy in favor of clean, cold streams.

---
Winston Announces Dates for Fly Fishing Movies.com

In October Winston Rod Company announced the new dates for its fourth Flyfishingmovies.com Film festival along with a new Grand Prize for the winner and new Special Conservation Prize to encourage filmmakers to create films on the theme of flyfishing conservation. The new festival period will be October 1, 2009 through December 31, 2010.
All of the films entered in each of the three prior festivals can still be viewed on their site....click here
What to look for in upcoming issues of the Front Range Anglers News Magazine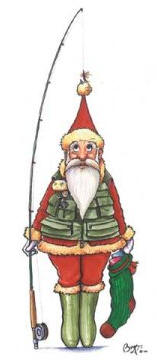 The Clean Water Restoration Act
As a direct result of conflicting and muddled rulings by the Supreme Court in recent years the protection of the 1972 Clean Water Act has been drastically reduced. As a result some 20 million acres of our country's wetlands and millions of miles of rivers and streams have been stripped of protections.

In Colorado, about 75 percent of rivers and streams — some 76,000 miles of waterways — run either seasonally during spring runoff or after summer rains, and thus may no longer qualify for CWA protection from dredging operations, oil spills, discharges of industrial waste or sewage, construction or unregulated development. The Clean Water Restoration Act (CWRA) under consideration by Congress would simply restore the Clean Water Act to its original scope. Field and Stream magazine called CWRA a top legislative priority for sportsmen.

So far, neither of our Colorado Senators has come down off the fence to publicly support the Clean Water Restoration Act. ( Senator Mark Udall: 303-650-7820 http://markudall.senate.gov/?p=contact and Senator Michael Bennet: 303-455-9866 http://bennet.senate.gov/?p=contact)

Read more about this situation in a recent article that appeared in Colorado Trout Unlimited Quarterly Newsletter, Currents....click here
Sobering Facts About Colorado Water
Demographers are forecasting 35 percent more people in Colorado by 2035 and climate scientists predicting 15 percent less water available in the Colorado River Basin by mid-century. Worse yet is the staggering population growth has been projected by 2035 for what is called the Colorado River system, an area that includes Denver, Salt Lake City and Los Angeles. The existing population of 24 to 30 million people will grown another 12 to 15 million people. Imagine Las Vegas 11 times over….The Summit Daily News
---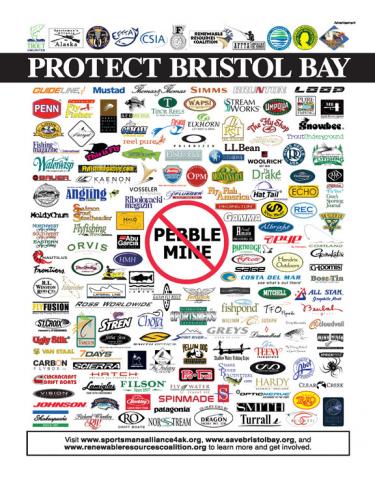 Click here for an update on Bristol Bay and the Pebble Mine
Fall is the time of year when Brown trout are particularly aggressive and it's when the larger males start straggling for the spawn. They become very territorial when it comes to protecting the area they have chosen. One can take advantage of this by fishing with larger streamers.

You'll need a heavy rod that can handle a sink tip line. It's important to get that fly down quickly and keep it in the lower portion of the water column. If you don't have a sink tip at least buy one of the fast sinking leaders sold by companies like RIO - I carry several in my vest all the time.

Vary the retrieve to create the impression of an injured source of food. Use the jerk-strip technique that Kelly Galloup promotes. After your fly hits the water and sinks about a foot or so, sweep the rod downstream 12 to 20 inches and return it to the starting position and strip in the excess line. It's very aggressive and produces savage strikes.

Don't waste a lot of time fanning casts across a given stretch - cover the water and move on.

Strike smoothly lifting the rod slightly and downstream or use a slip-strike. Keep the tension on until you get the fish on your reel.
---
Just about all of the Front Range Anglers staff are firmly hooked on carp fishing . It's the challenge, opportunity to catch a truly large fish that runs into your backing, availability, and the similarity to fishing for saltwater species.
This group as a whole is pretty darn good at tagging these fish on a regular basis. What's the secret? I though it might be informative to collect some key suggestions on what makes an expert brownliner (carp chaser)...click here for some eye-opening comments.
---

Midge Secrets
Rick Takahashi - Fly Fisher/Fly Designer/Writer
Rick Takahashi considers midges the most important year-round food source for trout and they are in almost every stream and lake around the world. Listen in to learn about tying and fishing midges that will work no matter where live. More about Rick Takahashi...
Click Here to ask Rick Takahashi any questions you have about fly fishing with midges for trout.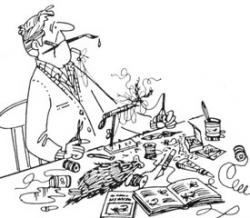 The first time I saw a Brassie was around 1964 in a general store in Deckers, CO. They were individually packaged on a display board in some kind of solution to keep the copper wire bright. I bought three for $1.00 each and walked over to the river. Within an hour I lost them on the biggest fish I'd ever hooked. I rushed back to the store only to find it closed for the day!
The copper wire body gets the nymph to the bottom. The attractive silhouette, the flash of the copper, the moving leg like strands of dubbing and the segmentation says to any trout, "THIS IS FOOD."
Why is it called a Brassie when there is no brass used? When it was first developed tiers used brass plated wire and then moved to copper. No one know exactly who developed it but most folks think it came out of the efforts of three very well known tiers using wire body flies - Ken Chandler, Tug Davenport and Gene Lynch.
I recently came across a new twist on this great pattern by Dave Wiltshire, a Chemistry Teacher in the UK. (http://davewiltshireflytying.blogspot.com/)
When I first saw Charlie Craven's Jujubee Midge my reaction was "wow, this has got to be a killer." This response was ultimately proved correct on the Dream Stream. Charlie's pattern has all the ingredients for success - great profile, translucent and segmented body, wing buds with some flash, tied on a great hook - the TMC 2488, and it imitates the largest single food source on almost any stream, midge larva.
Click here for more
---
Click here to watch Kelly tie this pattern
This presentation was prepared in colaboration with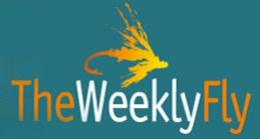 In the spring of this year I noticed Jay Zimmerman sporting a new waist pack for warm water fishing, The Arroyo from Fishpond. I followed up this fall to see how he liked it.
"Its a perfect solution for carrying a minimal amount of gear - just right for day outing when traveling light is the way to go. It is surprisingly roomy with a large storage compartment with 3 interior pockets. I also like the numerous attachments points for tools and such"
Jay pointed out that the $59.00 Arroyo makes a great supplement to a vest when more storage was needed. "The only downside is that there is no waterbottle carrier but this is a problem easily solved by a
supplemental holder."
I asked Jay what he thought of the larger $99 Waterdance. "Every guide in the shop uses this particular pack. When you need to take it all this is just the ticket."
Get an Arroyo for $49 on special discount for FRA News Magazine readers
Click here and use code NOV09NEWS at checkout. Offer good until Dec. 15, 2009.
How can one argue with this?
This was inevitable!
THE END

Can you picture a 1200-pound 15-foot Black Marlin on 50-pound test line and where the angler elected to tag and release the fish rather than land it for a record....Click on the picture