Add Front_Range_Anglers@mail.vresp.com to your
address book to ensure our emails reach your inbox.
News Magazine ~ February 2010
Dedicated to bringing people and fish together
Click here for a free subscription or to
read editions dating dack to 2003
Bill Leuchten, Owner ~ Rob Kolanda, Area Manager ~ Jon Spiegel, Area Manager ~ Jay Zimmerman, Area Manager ~ Russ Miller, Webmaster ~ Paul Prentiss, Customer Communications,
Larry Jurgens, Instruction Services ~
Patrick Knackendoffel Guide/Staff
IN THIS EDITION
FRA CLINIC PROGRAM FOR 2009/2010
FISH TALES ~ REEL NEWS ~ ANGLERS THAT CARE ~ TIPS & TECHNIQUES ~ FLY TYING ~ THE DEEP END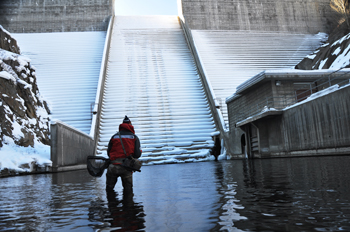 Hi all --
When most people, including myself, hear the word "dam" it does not create an optimistic feeling about the health of fisheries. Pouring large amounts of concrete anywhere never seems like a good idea from an environmental standpoint. Dams have thwarted the spawning of wild salmon worldwide and have had tremendous negative impact on the numbers we now have. But in some places, dams have contributed to the health of fisheries by providing consistent temperatures and abundant food. And, they can give ample opportunity to fish in the middle of winter to rising fish. Just don't forget your shawl.
Hope you're enjoying this winter.


Picture: Stagecoach Dam near Steamboat, CO
Hope to see you,
Bill

---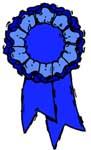 Win a C&F Designs large 12-row Fly Box!
---
FISH TALES
For thirteen incredible seasons Tom Macy of Boulder has traveled to Russia to fish on the Atlantic Salmon Reserve (ASR) in the Kola Peninsula, which includes the watersheds of the Kharlovka, Eastern Litza, Rynda and Zolotaya rivers. Pictured above is a 29-pound Atlantic Salmon
Click here here to read an account of his trip in July of 2009
CLICK HERE TO SEE A RIVER MAP OF THE KHARLOVKA RIVER

Fred Miller is pictured above with a 56-inch Taimen taken in Mongolia on the Eggin Gol (Egg River) last September. He travelled to this location with Sweetwater Travel...click on the video below to get a perspective on what this journey was like
Fred also took the time to prepare a writeup of this adventure in the Angling Report Newsletter....you can see a pdf copy by clicking here
Doug Brown wanted to share a couple of his Christmas Island pictures. To the top left is a 6-pound Trevally and to the bottom right is a 7-pound bonefish. "I was there for a week and ended up with over 90 bonefish, a handful of trevally and various other fish including queenfish, snappers, goatfish and parrot fish. I did hook a trigger fish, but didn't bring it in."
Robert Jones caught this magnificant 90-pound sailfish off Puerto San Jose Guatemala on the Pacific Coast, fishing aboard the Finest Kind skippered by Capt. Ron Hamlin, working out of Casa Vieja Lodge. "The fish was raised trolling hookless teasers and taken on a pink and white Cam Sigler tube fly, using TFO Bluewater series flyrod with TFO Hayden 3 fly reel.
KEEP ON SENDING US YOUR PHOTOS & STORIES
click here to submit a photo
FRA Fish Porn Contest
Win a custom Bragging Rights illustration from artist Mike Savlen ready for framing (1st. place), a TFO TiCr fly rod of your choice (2nd. place), and any RIO fly line you might like (3rd. place).
Mike creates these new original paintings with digital brushes that are custom replicas of brushes he uses in his studio. These new paintings are created using his unique style and the techniques that have taken him forty years to perfect...click here for additional information
There are no restrictions other than the photo must include a fish (any species). The image file(s) (you may submit more than one) must be in a JPG or TIFF format and of good quality. The FRA staff will vote on the submissions and the winners will be announced in the April News Magazine. Entries must be received on or before March 15, 2010. Click here to attach your photo to an email.
REEL NEWS
April 1, 2010 | Doors open at 6:30 pm
$12.00 at the shop or $15.00 at the the Boulder Threater

Simms Rep Sample Sale 30% OFF
Front Range Anglers is also happy to announce the Simms Rep Sample Sale, where we have 2010 products that are not yet available in stores, but we have them for you at 30% OFF! See the full assortment of clothing here.
Size Large Only.
Chris Wood to Become CEO at TU
Trout Unlimited (TU) announced in January that Chris Wood, currently TU's Chief Operating Officer, will become Chief Executive Officer on February 1. He will succeed Charles Gauvin, who has been TU's CEO since 1991.
Trout Unlimited's board of trustees approved a succession plan at its meeting in January of this year. The goal of the succession plan is to ensure that TU continues to execute its mission of protecting and restoring North America's trout and salmon and their watersheds.
"Charles Gauvin and Chris Wood are two of the nation's finest conservation leaders," said Oakleigh Thorne, chair of TU's board of trustees. "It is a testament to the organization's strength that we can select a new leader from within the staff and not have to look outside," Thorne said.
Gauvin will join TU's board of trustees and will serve as senior counsel.
Read the Colorado Trout Unlimited interview with Chris....click her
Pending World Record Striped Bass
Richie Keatley of Norfolk Virginia was fly fishing with Pete Sileo in his 22-foot boat at the Chesapeake Bay Bridge Tunnel off Virginia Beach December 17, 2009. They were using a trolling motor to maneuver around the pilings, and he placed his own hand-tied 3/0 Clouser blue-tinted fly in front of a school of big boys. Richie's battle of a lifetime began when one of those trophies slammed the little fly. After a nerve-wracking battle, with the fish taking the line around the pilings, and several other "close calls," Richie had the fish boatside within about 30 minutes. It was a 51-pound, 5-ounce striped bass taken on a 20-pound tippet which qualifies it as a IGFA word record. According to the IGFA, the largest striped bass caught on a fly (regardless of tippet) is 64-pounds 8 oz.
---
This is certainly one of the best books on the behavior of aquatic insects we have ever seen. Arlen's photography with special emphasis on capturing characteristic behaviors is more than outstanding, it's groundbreaking. If you are a serious fisherman/fly tyer this is a must-have. We brought a dozen or so to the Fly Fishiung Show in Denver and they were gone in a flash. It's well worth the $39.95 price tag. Buy Now.
---
There is no better watercraft for fishing shallow waters and hard to get to places than a kayak outfitted for fishing. The Freedom Hawk is particularily well suited to the task because you can stand up and fish or pole it like a flats skiff. Picture this. You're on a carp lake fishing a mud flat 100 feet from shore in 12 inches of water...this is the boat that will get you there and offer a platform from which to fish.
While fishing kayaks have been concentrated on the West Coast, Gulf of Mexico and Atlantic Seaboard you will start see more of them in other parts of the country fishing for a variety of species.
In January of this year Trapper Rudd of Cutthroat Anglers tried one out in the Yucatan....click on the video below to see how it performed

If you're interested in more information on this $995 boat
click here
---
Somtimes Everything Goes Right
While Dianna Rudolph was filming a new national TV show "Breaking the Surface" airing on The Sportsman Channel, she tagged a huge Permit on 12-pound test while sight-fishing on the flats off the coast of Abaco Island in Bahamas. Rudolph currently holds the IGFA women's record for the species on 12-pound test line, a 25-pounder she caught off the Florida Keys in 2006. Though her latest conquest appeared to match and possibly exceed the size of the current record, Rudolph did not have a certified scale on board so the fish swam away unmeasured.
---
World Record Japanese Bass Accepted by the IGFA
Japan's Kurita and his world record bass have been accepted by the IGFA, tying George Perry's longstanding mark (22 pounds, 4 ounces) as the all-tackle world record for the largemouth bass. Kurita, 32, pulled his bass from Lake Biwa, an ancient reservoir northeast of Kyoto.

So what's the biggest largemouth bass caught on a fly? Well, according to the IGFA, that's the 14-pound, 8-ounce largemouth Larry Kurosaki landed at Castaic Lagoon in California on 12-pound tippet in Feb. 24, 2007.
ANGLERS THAT CARE
Charlie Meyers
One of Colorado's greatest advocates for hunting and fishing passed away last month. Since 1966 Charlie carried the torch for conservation and wildlife protection. He always had time to help any organization who approached him with a request. In the years that I knew him he never ever used the word "no"....Paul Prentiss
Since his passing he has been paid many tributes but I like the one Kirk Deeter wrote:
"It is with a very heavy heart that I report one of my dearest friends, mentors, and an icon in the fly fishing community, Charlie Meyers, outdoors editor of the Denver Post, passed away last night after a brave battle with cancer.
For those of us who live in the Rocky Mountain region, Charlie was an institution. He covered various outdoors angles for the Post (in arguably the most outdoorsy major metro market in America) since 1966. Always eloquent, always sharp, his work in the paper made him a trusted friend and advisor to millions of outdoors enthusiasts. In person, he was an incredibly gracious man. He was the kind of individual whose presence positively changed the atmosphere in a room as soon as he walked in it.
My first connection with Charlie came eight years ago, when I cold-called him to see if I could send him a review copy of a book I had just written. To my surprise, Charlie already had the book; to my greater surprise, he suggested that, instead of a standard interview, we go "fish on it." We did, and soon thereafter, he wrote a very nice review that effectively boosted my writing career. Interestingly, Charlie admitted to me that what he liked most about that book (called Castwork, which profiled western fly fishing guides on their home waters) was that he wished he had done that project himself.
Ironically, as I got to know Charlie in subsequent years, I realized that a book on guides might be the only thing, in fact, that Charlie had not done himself. This soft-spoken gentleman who originally hailed from Sicily Island, Louisiana, had fished with Lee Wulff and many many other icons of this sport. He survived a bush plane crash in the Northwest Territories... he traveled up a river in Nicaragua to encounter a witch doctor... he caught tiger fish in Africa, and more bonefish and tarpon on the flats than most of us could imagine... he had an uncanny understanding of every creek and canyon in his beloved Colorado and far beyond... and he was keenly in tune with all the environmental issues of the day. His work spread beyond the outdoors; over his decorated career he covered the skiing industry (earning hall-of-fame recognition), the Olympic Games, and many other angles.
The highest honor I can pay to Charlie is to say he was the consummate writer, and he always let his work do the talking, without so much as a scant trace of "been there-done that" ego. Other writers at the Post note now that "nobody could turn a phrase, nor interest a reader with quite the same effect that Charlie could." The fact that this great writer chose the outdoors beat is nothing short of amazing fortune for all of us who read his stories, and no doubt are benefiting from his influence in spreading the gospel of fishing and hunting over several generations. I just got a note from a colleague of his at the Post that simply said: "Charlie was nothing short of a poet. In his life and with his words." I could not agree more. I do not think we will ever see any outdoors writer quite like him again.
I consider myself blessed to have traveled and fished with Charlie many times in recent years. He took me under his wing, showed me his spots, and tutored me over lunch dates, advising me to "always be a writer who fishes, and not a fisherman who writes." We collaborated on a book that will be released this spring. I am grateful that he saw the finished manuscript before he passed. In typical Charlie fashion, our last editorial "engagement" was over his insistence that we place my name first on the cover. He won that argument, but there is no doubt that Charlie's legacy will always be foremost in my mind, in all the work I do, going forward.
Godspeed Charlie. And thank you, from the bottom of my heart." - Kirk Deeter

Dream Stream Area May Be Named After Charlie Meyers
"Here's an update that really warmed my heart. As you know, the great outdoors writer Charlie Meyers passed away last month. Whether you knew Charlie personally or not, his work, which spanned a remarkable 43 years at the Denver Post, made a lasting impact for all of us who appreciate the wild outdoors. Now the Colorado Division of Wildlife is proposing a worthy and permanent tribute--renaming a section of the Spinney Mountain Ranch State Wildlife Area, which contains one of the West's most popular trout fisheries we now call The Dream Stream, "The Charlie Meyers State Wildlife Area." Kirk Deeter, Field & Stream Fly Talk

Let Colorado Division of Wildlife Director Tom Remington and his colleaguesknow how you feel about this .... click here
TIPS & TECHNIQUES
Joe has spoken at hundreds of seminars, clinics, programs, trips and organizations such as Trout Unlimited and the Federation of Fly Fishers. He has been written up in over a hundred newspaper and magazine articles over the years and continues to receive national acclaim. He runs a set of unique hosted trips in various parts of the country. Joe has made the hunt for trophy fish a passion. He's not without strong opinions and does not hold back on letting you know where he stands on fishing or any other topic....click here to read our interview with Joe about his trips and how he finds trophy water.
www.butlerfishing.com ~ joe@butlerfishing.com ~ 720-635-2656
---
Becoming a successful carp fisherman has a lot to do with making a good presentation in the right spot. If you place your fly too far away, he may not see it or possibly may ignore it. Upon occassion a carp might swim over and pick it up but this is not the norm. If your line or fly land too close or on top of the fish, chances are you'll spook him. The probability of catching this fish is about zero. The point being -- make you first cast your best cast and pick the best location possible given the direction the fish is traveling. If the position is not right, wait until it is.
The above pictures were taken by Jay Zimmerman in the Summer of 2009

---
MidCurrent provides fly fishing tips, fly fishing gear advice, videos, interviews, and the best in fly fishing writing. Contributors are all experienced anglers, guides and authors who enjoy sharing the excitement of fly fishing. Daily news and a weekly newsletter are featured by this site which is operated by a well-know professional, Marshall Cutchin....take a look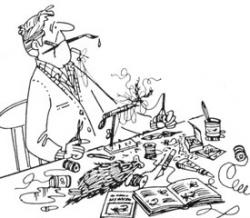 Two years ago at the Fly Fishing Retailer Show I happened to see a demonstrastion of the Tuffleye product from Wet A Hook Technologies (WAHT) and immediately ordered one of their kits ($80 to $90 depending on content). It's a high quality clear acrylic that cures in seconds using a special light. It's harder than epoxy, never yellows, and is extremely easy to work with. This might sound expensive but to the committed fly tier it's a bargain that virtually eliminates epoxy frustration.

Most people associate the product with saltwater flies and fail to realize its tremendous potential in tying fresh water patterns. I use it on streamers, scuds, nymphs, and so on. With the help of Andy Snedden of WAHT we've put together a slide show on how to tie a scud pattern with Tuffleye....click here

This is a product we strongly endorse and carry in the shop
---
Graham Owen has established himself as a natural photographer and artistic fly tyer. The detail of Graham's "realistic insects" has won him international acclaim and awards. His artistic flies have appeared in high advertisements & film. His photos have been featured on the cover of numerous fishing publications. Born of British decent on the island of Penang, Malaysia in 1961, Graham grew up traveling the world, living in Malaysia, Australia, Canada and the states of Illinois, New Mexico, and California. Gravitating to the serenity and beauty of the outdoors, Graham spent three summers hiking and canoeing the vast Hudson Bay Region. His passion for fly fishing and the outdoors opened the door to his art.
Through the Film Flies Company Graham and his associates offer members of the entertainment industry such as Disney, Warner Brothers, Paramount Pictures, Universal Pictures, Relativity Media, HBO, NBC Universal Television as well as others, realistic insects for production purposes
Click here to see a few of his amazing creations
that fool both fish and people
---
Fly Tying Material Care ... After buying or receiving some fly tying materials you're not entirely sure of, what should you do? One of the easiest and most effective ways to kill any hitchhiking insects is to place the goods in a ziplock bag and leave it in your freezer for several days.
I learned to fish like the kids in the great movie "A River Runs Through It". Nearly 35 years ago - when I was a seven year old boy - my grandfather took me fishing for the first time in France where we lived. I was allowed to catch little baitfish. Some years later - and with stronger arms - I caught my first trout and I remember it like yesterday. The rod was 4 meters long, made out of Bamboo and the bait was a natural may-fly (Ephemera danica, imago) which had to be handled as carefully as a snow-flake. My first experiences of fly-fishing used an old split-cane rod of my grandfather's and an even older line which had to be greased every five or ten casts! This was not a very efficient way to catch fish, but I learned a lot! In Switzerland, where I moved in 1978, I had my first contact with a cdc-fly.....Marc Petitjean
The Marc Petitjean Magic Tool is an indispensable tool for any fly tyer. This tool system will let you create any combination of synthetic or natural dubbing, soft or stiff feathers including CDC plumes along with any material you can dream of to put on a fly using a dubbing loop.
This presentation was prepared in collaboration with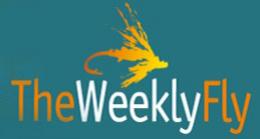 THE DEEP END

"How many times have I told you I'M NOT A WATER DOG!"
"I could eat almost anything because Dad forgot lunch"
"You see, indicator fishing really does work"
"Ok so my casting is not that great, but I have other skills"
PROGRAMS & CLINICS
2009/2010 Front Range Anglers Clinic Program

Nov 14th

Jay Zimmerman

. Our in-house Bug Meister doing his thing. Oh yeah- he has a couple of new hot flies out from Umpqua.

Nov 21st

Mark McMillen

. Local guide and resident enthuisiast shows his favorite Carp and Bass flies and talks techniques for tackling local warmwater predators.

Nov 28th

Thomas Zigler

. Thomas has managed and guided in shops in Missouri, neck deep in bass country. His tying and fishing insight for Smallies, Largemouths and Spinning Deer poppers is unparralelled.

Dec 5th

Mike Kruise

. Owner and guide for Laughing Grizzly Fly shop in Longmont ties Guide Patterns for local streams. If you're looking for new ju ju for the Park or Big Thompson this is a must see.

Dec 12th

Chris Shrantz

. Boulder Boatworks manager and designer for Umpqua Feather Merchants shares tying and fishing techniques drummed up from his 20 plus years of industry and guiding experience in Colorado and Wyoming.

Dec 19th

Larry Jurgens

. Local tying expert and well known liberal shares his latest and greatest patterns for Baetis, Caddis, and Midges for Colorado rivers and lakes.

Dec 26th -OPEN

Jan 2nd

J.D. Miller.

Ex-Boulder flyfishing professional gone Idaho guide comes down to share his favorite imitations for the Henry's Fork, Madison and others. Planning a trip to Montana or Idaho next year? JD will help point you in the right direction.

Jan 9th

Paul Prentiss

. He's been fly fishing and fly tying for over 50 years. He started in Colorado when all the ranchers were local and were happy to let you on their water. He has a few ideas to share on the subject of trout flies.

Jan 16th

Charlie Craven

. Owner of Charlie's Fly Box, esteemed fly designer, author and all around good guy comes back to Boulder to show off his new creations and sign copies of his book.

Jan 23rd

Al Ritt

. Peak Vise Representative and signature fly designer for Montana Fly Company shows his newest creeations for local waters and shows off his signature tools to make every tier's efforts easier.

Jan 30th

Pat Dorsey

. South Platte Guru does his Flyfishing Tailwaters presentation to complement his new book "Flyfishing Tailwaters". Bring your book in for signing or get one here and learn to tackle your favorite tailwater with the master.

Feb 6th

Greg Garcia

. "Rojo Midge" Greg Garcia will be in to show off his newest patterns available from Umpqua Feather Merchants, as well as show his Colorado staples. A fantastic demonstrator and instructor!

Feb 13th

Wallace Westfieldt

. This presentation, "A Guide's View of Entomology", simplifies bug ID and fly selection for local water. Wallace has been a local guide for several Colorado outfitters over the past decade, and his insight is invaluable.

Feb 27th

Patrick Knockendoffell

Guide extrordinaire and fly tying madman always brings new ideas to the viSe. Trout and Warmwater enthusiasts will walk away with new tricks and inspiration.

March 6th

Vincent Su

The designer of the 720 Vice and small fly aficionado, shows what it takes to make the best parachute dry flies around. This is a must for the dry fly fisherman.

March 13th

Rob Kolanda

From AK to RMNP, Rob has come up with some of the best fly patters around. As a Solitude tier he has gotten some excitement built up about his trout patterns. Get ready for big rainbows with this demo.

March 20th

Paul Prentiss

Paul will be tying up some of his time tested patterns that continue to produce on the front range and beyond.

Classes and Trips

Our favorite entomologist is back doing another class on April 24th, 2010. Patrick Tennyson of the Butterfly Pavilion is an expert with bug identification and the critters that inhabit the front range. This is a two part class that takes place on the water and in the classroom. Learn more and sign-up here. Cost: $95

---

In his new book, "An Entirely Synthetic Fish: How Rainbow Trout Beguiled America and Overran the World," Anders Halverson, an ecologist and research associate at CU's Center of the American West, discusses the history of one of America's favorite game fish.

---

Get ready for warm temperatures and big rooster fish from the beach. FRA is running a group trip to the East Cape of the Baja, three days of guided beach fishing for only $1437.50. This might just be some of the most fun fishing on the planet.
Find out more here.

FRA is offering a trip to the Grey Reef April 9th (optional), 10th, and 11th. Anglers have the option to come up on Friday, stay the night, then fish walk wade all day Saturday, and then take a guided float trip on Sunday. Cost on the trip for one night lodging is $275 for a double occupancy room. Find out more, here.

f