Add Front_Range_Anglers@mail.vresp.com to your
address book to ensure our emails reach your inbox.

News Magazine ~ July 2009
Dedicated to bringing people and fish together
Click here for a free subscription or to
read editions dating dack to 2003
Bill Leuchten, Owner ~ Rob Kolanda, Area Manager ~ Jon Spiegel, Area Manager ~ Jay Zimmerman, Area Manager ~ Russ Miller, Webmaster ~ Paul Prentiss, Customer Communications,
Larry Jurgens, Instruction Services ~ Tyler Bowman,
Patrick Knackendoffel Guide/Staff
IN THIS EDITION
FISH TALES ~ REEL NEWS ~ DOWNSTREAM~ TIPS & TECHNIQUES ~ FLY TYING ~ FORWARD CAST ~ THE DEEP END
---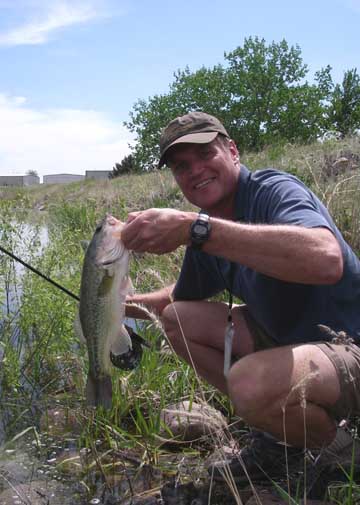 Hello all: I cannot remember a warmwater fishing season that has lasted so long. Prolonged run-off has certainly made time for it. I've heard exceptionally great fishing stories this spring about catching pike, bass, walleye, catfish, and of course FRA's favorite species -- carp. Our new website (which will be launching any day) will eventually have some recommended warm water locations. Until then, certainly take advantage of the expertise of the FRA staff regarding flies and technique. They spend more time chasing warmwater species than trout!
Hope to see you,
Bill
---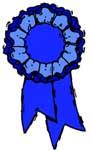 Win a Sage Performance Taper II Fly Line! Click here to take the quiz
Mark Riley floated the Black Canyon of the Gunnison with a group of friends from the Boulder Flycasters in June and found the big Browns and Rainbows to be accommodating
Orri Vigfússon is pictured above with a 20-pound salmon taken on Big Laxá in Iceland.
Tony Fernandes, Chris Mizner, and Paul Prentiss (Clockwise) fishing at Hecoma Game Ranch at the end of June....no lack of smiles here
Judy and Fred Fraikor found the bass fishing in Kauai, Hawaii to be most productive. It was Judy's very first Largemouth Bass.
KEEP ON SENDING US YOUR PHOTOS & STORIES
click here to submit a pho
Spring and early summer outings for Dana Bodkin with a Greeley carp on a blonde bugger, Erik Staub with a Channel Catfish on a san Juan worm in Greeley and David Staub at Longmont lake with a Largemouth Bass on a wooly bugger.

Eric Duvall and Brady Grant were fishing the Bighorn in Montana when Brady caught this rainbow on a pink scud. It was the first fish of the trip!
Chris Heslop sent us this picture of his wife Isobel with an 8lb 4oz Brown Trout taken in June of this year early in the morning at Swanswater Fishery, Stirling, Scotland.
---
In the Summer issue of the Trout Unlimited Magazine (above) 10 individuals were selected by the editorial staff with input from the TU membership and others that have shaped the organization into what it is today. Colorado's Dave Taylor was rightfully on this list.
Here is what was said about Dave.....
Colorado fly fishermen owe Dave a debt of gratitude that can only be repaid by becoming involved & committed to the protection of our coldwater resources
Paul Prentiss
Federation of Fly Fishers (FFF) Show and Conclave
Fly fishers from across the United States and world will be meeting July 28 – August 1 for the Federation of Fly Fishers (FFF) 44th annual International Fly Fishing Show and Conclave in Loveland, Colorado. The event features more than 80 workshops and clinics on casting, fly tying, on-water fishing techniques and other topics taught by well-known instructors. The fly fishing show features exhibits with the latest in gear, outfitters, conservation information and the Authors Booth.
Held at the Embassy Suites, Loveland, CO, day passes are available at registration for $5 that covers entry to the fly fishing show, Casting Rendezvous and other free demonstrations. There will be a FREE day on July 30th. Fees vary for workshops, and participants must be a member of FFF. People may join during registration. Pre-registration online closes June 30, but registration is also on-site during the event.
Click here
For further information about Conclave and the Exhibit hall hours.
In the spring of 2006 the Board of Directors of the Boulder Flycasters initiated a project that would dominate the activity of the TU chapter for years to come. The intent was to reclaim a channelized portion of Middle Boulder Creek commonly known as Roger's Park. Thousands of hours by a handful of members, donations and grant money of $.3 Mil, cooperation and help by the City and County of Boulder and the Colorado Department of Transportation, and the support of Colorado Trout Unlimited made this possible. A revegetation effort is scheduled for July 18, 2009 and there will be a dedication and banquet celebration in August. When the runoff subsides we'll provide some pictures. Click here for more information
DOWNSTREAM
What to look for in upcoming issues of the Front Range Anglers News Magazine
Giant Trevally (commonly shortened to GT) is a species of fish found in warm tropical waters of the Pacific & Indian oceans. The GT is the largest of the Caringidae/Jack family, reaching sizes over 200-pounds. In 2008 Bill and Annie Vanderbilt along with Chris Coiel traveled to the Seychelles in the Indian Ocean (6 days just to get there) to pursue this very special fish. While I was in Florida, I was lucky enough to see their presentation on this trip. They have graciously consented to let us to show some of the photos of this incredible adventure.
Many consider this fish to be the most agressive and tenacious fighter they have ever encountered. "When we arrived on the mother ship the guides made us take out all of our equipment. They completely inspected each rod, removed all the line and retied all the knots, and replaced all our leaders with straight 130-pound flouro."
Panfish on the Fly
More Stonefly Patterns from JD Miller and others
The Carp Master (aka Jay Zimmerman) Speaks
Click on each panel to see what Jay has to say on the subject of Carp Fishing along Colorado's Front Range.


Fly Tying Techniques You Can't Do Without
Charlie Craven - Fly Fisher/Guide/Fly Tier/Writer
Charlie Craven is one of the best fly tiers and fly tying instructors you'll run into. No matter how much you know or how long you've tied you'll be sure to learn a few more tips and techniques during this show. More about Charlie Craven...
Click here to go to Ask About Fly Fishing Internet Radio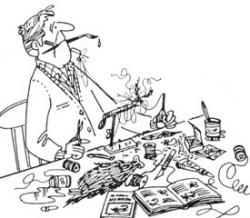 Recipe
Weight:
Lead wire tied in on the sides
Thread:
Brown 140 UTC (bind the lead with Flymaster 210
Tail: Marabou olive & black two tone

Body: Olive-brown Woohead Dubbing

Eyes:
Black mono eyes secured with wraps & super glue
Rib: Copper Wir
Thorax: Brown Rub-a-Dub (Swisher)
Wing Case:
Black Thinskin
Comment:
This fly is extremely durable and very easy to tie.
Click here
for step-by-step pictures. I use it for Carp, Bass, and Trout mostly in size 6
While in Mongolia I saw plenty of Yaks but never thought much about their hair as a fly tying material. However, in March of this year I bought a couple of packages to tie a few long hair-wing streamers for a saltwater trip.
This stuff turned out to be absolutely great. Not only is it long and highly durable, it is translucent like Polar Bear and has a natural kinky property that gives the fly a lifelike look. If thats not enough, its exceedingly easy to work with. We sell it for $6.00 a package in a variety of colors.
Keep in mind this material is not just for saltwater - I'm now using it on hopper patterns, bass bugs, stoneflies, etc.
---
This picture above is partially from the daily fly paper blog
As the high water of runoff dirties waters all over the West, Giant Stonefly (Pteronarcys californica, more commonly known as the Salmonfly) nymphs begin their migration toward the river banks in preparation for hatching. During this migration the nymphs are often washed downstream, and hungry trout wait anxiously to gobble these giant morsels....J.D. Miller
J.D. Miller's Electrict Stone
Hook:

TMC 200R ~ size 6
Thread:

Black 6/0
Bead:

5/32 Black Tungsten
Underbody:

.015 Lead Wire
Tail:

Black Goose Biots
Rib:

Medium Red Ultra Wirefly
Back:

Black Thin Skin
Abdomen:

Bronze Brown Lite Brite Dubbing
Flashback:

Red Holographic Flashabou
Wingcase:

Black Thin Skin
Thorax:

Same as abdomen


Legs:

3 sets of black hen hackle

Bob Good's Dependable Fly
I hadn't though about the Colorado Caddis in years and then I happen to see it on the web site that Larry Jurgens publishes. Back in the 1970's this was a red hot pattern developed by Bob Good of Denver. As I recall, Bob use to be associated with the American Sportsman's Club and I first saw it at one of their get togethers in the mid-1970's. I used to tie and fish this pattern quite a bit. I once caught a 7 pound brown on the South Fork of the South Platte on this pattern. I'm going to fish it again this summer!
Recipe
Hook: Wet Fly (Mustad 3906/3906B ) TMC 3769
Size: 8 ~ 16
Thread: Black 6/0
Thread Substitute: Black 14/0 Gordon Griffiths
Shellback: Natural Gray Goose Quill Slip
Body: Pale Yellow Dubbing or Wool Yarn
Body Substitutes: Light Cahill Superfine Dubbing or Buttercup #540 Aunt Lydia's Rug Yarn
Legs: Black Hen Hackle (1½ ~ 2½ Sizes oversized)
Head: Thread
Head Cement: Lacquer (Original)
Head Cement Substitute: Black Hard Head & Vinyl or Flex Cement
Guide Diasters
I'm throwing in the towel on Guide Diasters. It appears that this never actually happens - I find this most comforting. Let's move on.
Fishing Reports
Are you an avid reader of on-line fishing reports. If so, where do you get your information and how accurate do you believe it to be....click here to fill us in on your experiences
Click here to provide some input
Note: FRA has jumped in and out of providing fishing reports. Your input might help us get a better understanding of the value and what you would like to see.
SPECIAL FEATURE
Upon occasion one has the opportunity to record an event which needs to be shared and savored by fellow anglers. The fisherman is Chris Mizner who is fishing above The Boulder Garden in the Black Canyon of the Gunnison on June 30, 2009.
UNREALIZED EXPECTATIONS
A guide tells Chris that there has to be fish in the run adjacent to the rock. Chris works his way into position and looks for just the right spot
Making the perfect cast
Getting entangled on the only tree limb in within a 25 yards .... then somehow the fly magically drops to the water and Chris shouts with relief
Unfortunately the fly is no longer attached to his leader and the fish rises and takes his offering. The group of fishermen on the bank fall on the ground and go into hysterics
"This will slide right in with no problem"
Tyler Bowman gets Red Fish the hard way
"What did I tell you...this guy walks on water"
JASON JAGGERS ... Photographer Extraordinaire
Click here to see more including some incredible Bonefish pictures